Here are some comments based on my observations which I hope may help you decide as you think about engaging with therapy.

How will you benefit from therapy?
Research indicates that undertaking therapy is generally beneficial, but what about you and your situation?

My observation is that most clients benefit in varying ways from therapy; the opportunity to be listened to and to receive an empathetic response is of itself usually very helpful. The effect of being able to genuinely share your thoughts and feelings with someone who cares can be remarkable.

Therapy allows people to lay out and examine their issues, and clients typically find this beneficial. That can lead onto viewing things differently or changes in ways of behaving.

You might be seeking therapy because of a particular problem such as depression, anxiety, relationship issues. Therapy normally helps people to find ways to progress in such situations.

You may be bringing issues which have been unresolved for a long time. Unpicking these does not always happen very easily; there can be times of feeling stuck. But once that is resolved there is usually a sense of real relief.

I suggest the following might provide reassurance. Firstly, if possible consider what you might want from therapy, and discuss that with your therapist; this need not be fixed and may change over time. Then once therapy has started be prepared to discuss progress with your therapist.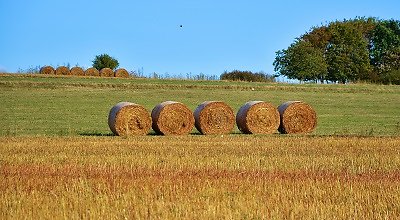 How do you find the right therapist?
Reading a therapist' profile may give you some idea of what a therapist is like. However you may well get a better sense by speaking to them on the phone, it is worth considering this. You can also discuss practical matters such as times of appointments.

I suggest you need to feel able to trust the therapist and to speak openly about matters on your mind and your feelings. What do you think about their manner; is it right for you? You can expect to feel respected as a unique human being and to be treated with empathy and to feel at ease.

No one therapist is right for everyone and every situation. Sometimes a client's situation requires a different specialist expertise. In which case it may be recommended to look for someone else.

Meeting the therapist at an initial session is your opportunity to confirm whether they are right for you. It is only after this session that you will need to commit to working with a particular therapist.


Is now the right time for you to start therapy?
The decision to start therapy may be a daunting one. But the time will come when you will be aware of the need to do something. It needs a level of commitment and preparedness to take a step into what might be the unknown. It is understandable to want to avoid rushing the decision, and sometime people do get better on their own. It can be a difficult dilemma. Clients typically seem to feel better once they have found a therapist with whom who they are comfortable.


Which type of therapy is best for you?
Research indicates that the type of therapy (e.g. psychodynamic, person centered, CBT) has a relatively low impact on the outcome of therapy. It is important I suggest that the type of therapy is adapted to you, you should get a sense of that from speaking to a potential therapist.

Back to the top